Here are a few of our favorite Big Ideas + Other Cool Stuff from Week 3 of Dr. Deanna Minich's 4-week course Nutrition of the Soul: Part One.
Already enrolled? Download the class here.
Not enrolled yet? What're you waiting for? Learn more/sign up here! :)
The Context
Dr. Deanna Minich is an internationally-known nutritionist with more than fifteen years experience in the exciting field of nutrition. She has served food and dietary supplement industries as a nutrition expert since 2000 and began her private clinical practice in 2002.
In this 4-week course we are part of a group dialogue under the direction of Dr. Minich to redefine, reset and reinvigorate our relationship with food and eating in a way that will ripple out to the rest of our everyday living!
Here are three of the Big Ideas shared during class...
Big Idea #1: Recognize Hidden Emotions
Studies have shown that over 75% of overeating is attached to emotional decision making. As an example, Dr. Minich discussed how stress is mostly just our reaction to our experiences. Just like two people who are in a plane, where one feels incredibly stressed and one doesn't, stress is a choice that we make to bring up emotions in us.

To start better understanding your emotions as they relate to nutrition, one thing Dr. Minich recommended is to create a food and emotion log. To create your log consider folding a piece of paper and then on one side of the sheet write the food you are eating and on the other side write the emotion that you are experiencing.
Big Idea #2: Beware Emotional Eating
What is emotional eating v. physical hunger? Hunger happens slowly and is very patient. Physical hunger is eating as a necessity and ends when we are full. In contrast, emotional eating happens connected to an emotional event, including both happy and negative emotions like nervousness. It's very sudden and it's usually for a specific food, possibly including comfort foods like chocolate or potato chips. Emotional eating doesn't stop when we are physically full and also typically includes a lot of guilt afterward.

One exercise Dr. Minich shared during class to better understand emotional eating is called a laddering exercise. Take a piece of paper and say the name of the food you are thinking about out loud. For instance, ice cream. Every time you say the word "ice cream" write down a different word on the paper. At first you might write things like "creamy" or "soft" but eventually you will start to unravel your experiences with that food which might go back years and years. During class Dr. Minich told the story of one of the women in her class who became very emotional when she started to understand that she was remembering moments in her childhood, with friends and with her father, and how much she wanted to experience those moments through eating the same food again.
Big Idea #3: Remember the Three Steps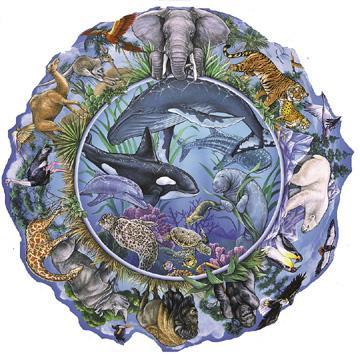 First, become aware and recognize that you might be experiencing emotional eating instead of physical hunger. The food and emotion log can be very helpful here. Second, develop alternatives (for instance after the laddering exercise) including activities that you can engage in to encourage the flow of that emotion you have been looking for and keep that list of activities easy to see. One helpful tip to remember is that if you can wait out the emotion for 15 minutes, you probably should. Lastly, mind the root and the symbolism of the foods that you are choosing. Don't give into quick emotional decisions around food. Think about what you can do to shift your life to cultivate that space you are looking for, including fighting boredom by doing something else you would enjoy instead of eating.
Other Cool Stuff
Be sure to check out our textbook for this class by Dr. Minich: Chakra Foods for Optimum Health: A Guide to the Foods That Can Improve Your Energy, Inspire Creative Changes, Open Your Heart, and Heal Body, Mind, and Spirit.
Please join Food and Spirit to connect with Deanna on Facebook here: facebook.com/foodandspirit
Also, this week we started using a Participant Dashboard on our call so that you can share comments, questions and more. Simply click here to sign in next week!
We hope you enjoyed class this week and we are excited to see you during our final week - Week 4!
- Travis & The en*theos Team