Here are a few of our favorite Big Ideas + Other Cool Stuff from Week 4 of Gail McMeekin's 4-week course The 12 Secrets of Highly Successful Women: Part One.
Already enrolled? Download the class here. and find your Homework here!
Not enrolled yet? What're you waiting for? Learn more/sign up here! :)
The Context
Gail is known as the Passionate Mentor to Creative Women and is the CEO of Creative Success, LLC in Boston. She has written multiple best-sellers, including the textbook for this class The 12 Secrets of Highly Successful Women: A Portable Life Coach for Creative Women.
By the end of this course, we hope you will have a manifesto of your dream for success, a list of creative ideas to actualize and monetize, and elevated self-esteem with new ways of thinking and the courage of a lion.
Here are three of the Big Ideas shared during class...
Big Idea #1: Filtering Focus
If ideaphoria takes over us, we have so many great ideas floating around in our head and we may start quite a few of them. Sometimes we need to filter our focus. We need to realize which of our projects really need our passion and dedication the most and give them our full attention.
Big Idea #2: Being Courageous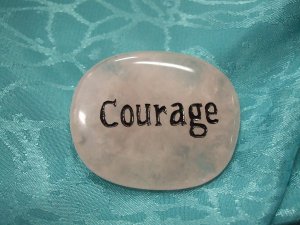 There can be be a lot of pressures against us or our ideas in life. Living creatively means taking chances and confronting fears and obstacles. We may encounter people who are critical of our creative ideas or methods. Often though, we are our worst enemy when it comes to discouragement. Our negative self talk can stop us quicker than anything else. Having the courage to see past or ignore our negative self talk is extremely important when it comes to fueling our creativity.
Big Idea #3: Invest in the Garden of your Ideas
Our collection creative ideas are a lot like a garden. We need to plant the seeds of wonderful ideas and tend to them regularly. Some ideas need much more time to grow and mature while we pay more attention to the ones that are flourishing now. Occasionally, we need to just sit back and see what we've made and relax in the beauty of our own creativity.
Other Cool Stuff
The textbook for this class is The 12 Secrets of Highly Successful Women: A Portable Life Coach for Creative Women by Gail McMeekin, which was recently selected by Library Journal one of the top 20 books by a small publisher in 2011-2012.
Also, the beautiful Creativity Courage Cards with photographs and daily prompts at www.creativesuccess.com
Click here to join the private facebook group for this class to discuss the 12 Secrets!
We hope you enjoyed this class and hope to see you in Part Two!
-The en*theos Team